New: Data Visualization Examples / Our platform
We complemented the content of our demo customer portal with data visualization examples, while updating the already available reports. An additional white paper explains the available charts and functions. Here it goes to the customer portal.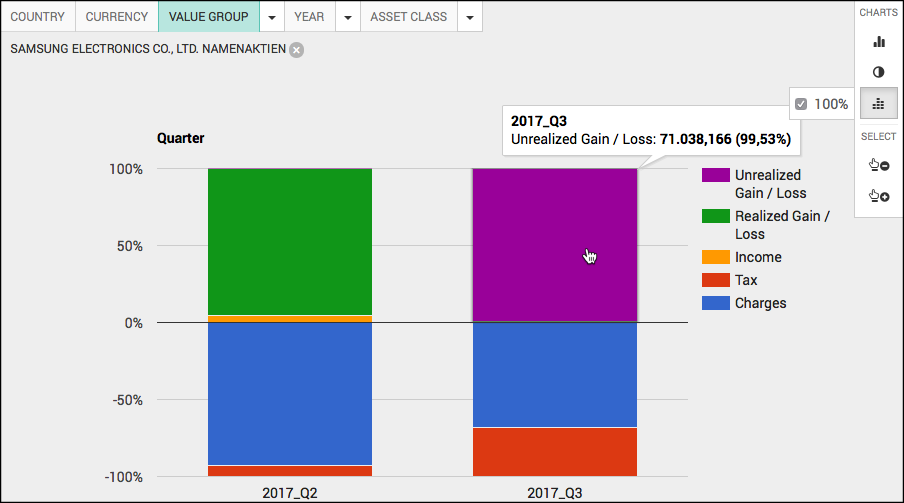 TaxLevel AG takes care of the financial-mathematical processing, visualization, storage and provision of current and historical financial data.
The platform thought is one of the central points of our approach:
The tax specific customer data is stored on the «tax layer»

Bank-wide consolidation option
Data enhancements / enrichments on this layer
Merging of historical data at this level

Continuous, automated data feed with data cleansing, plausibility and reconciliation processes
Self-service: integration of the end customer and his advisers in the process
On-Demand: ad-hoc reporting and data visualization
Further output: securities-accounting, investment or performance reporting
We are on the #RegTech Map of Swisscom and e-foresight – order here!